Varian IDP-3 Dry Scroll Pump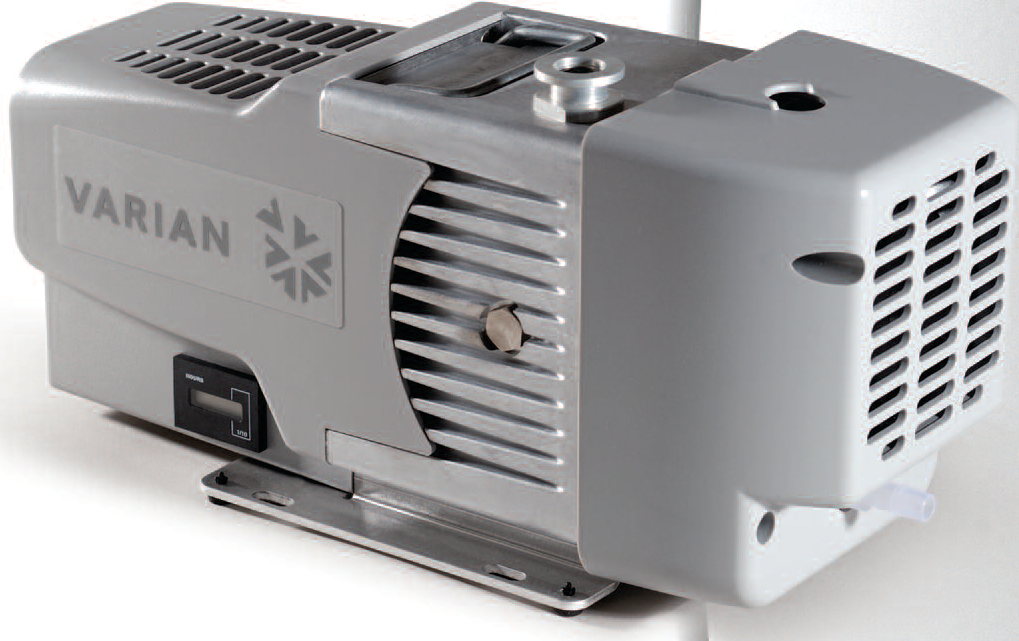 At only 21 pounds, the 60-liter per minute Varian IDP-3 is the smallest dry scroll pump on the market. With a pumping speed of 60 liters per minute (2.1 CFM) and a base pressure of 250 millitorr, the IDP-3 compares favorably with diaphragm pumps for typical dry roughing/backing applications. When used in turbo backing applications, the IDP-3 with its lower base pressure (compared to a typical diaphragm pump), results in cooler turbo pump bearings and longer turbo pump life.
The IDP-3 was designed with maintenance in mind. If you've ever performed maintenance on a diaphragm pump, you'll appreciate the simplicity of the IDP-3. The IDP-3 also eliminates the hassle and expense of safely disposing your used mechanical pump oil.
Read more here.
New Reliable Chemical Feed Pumps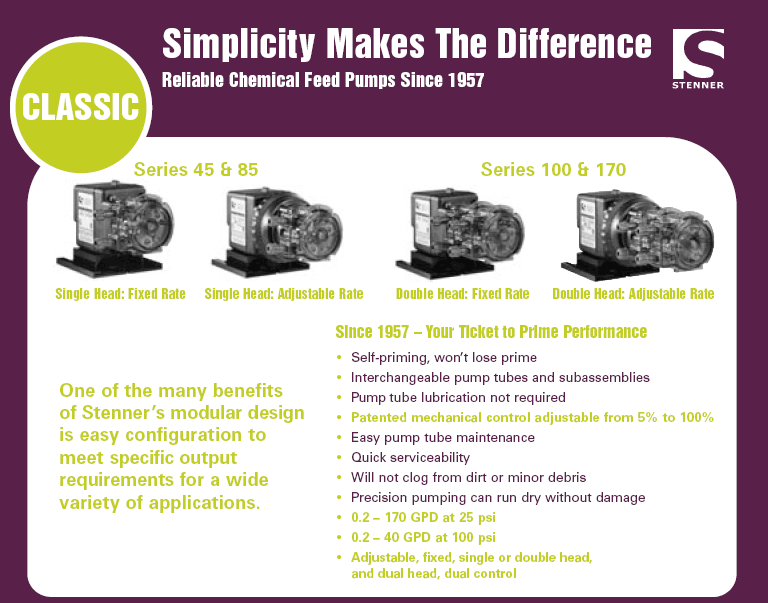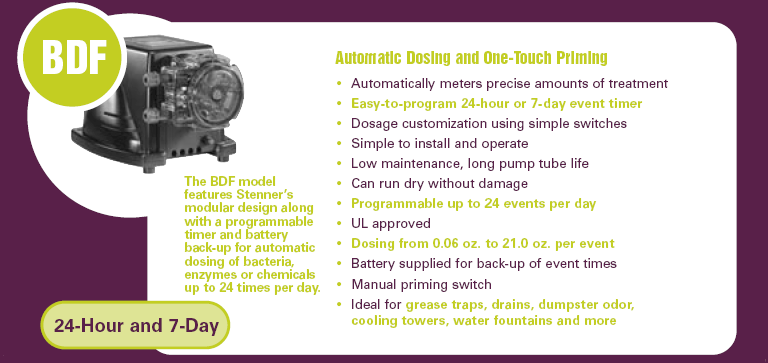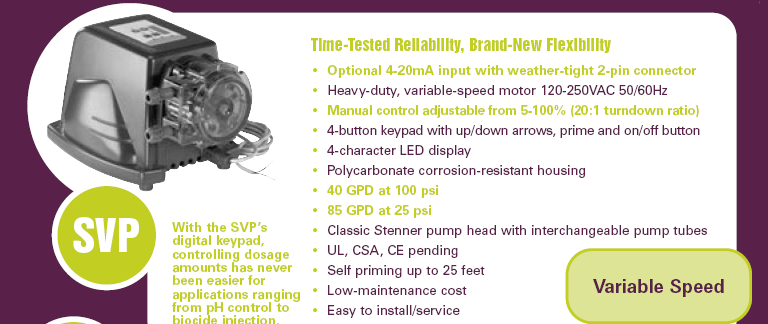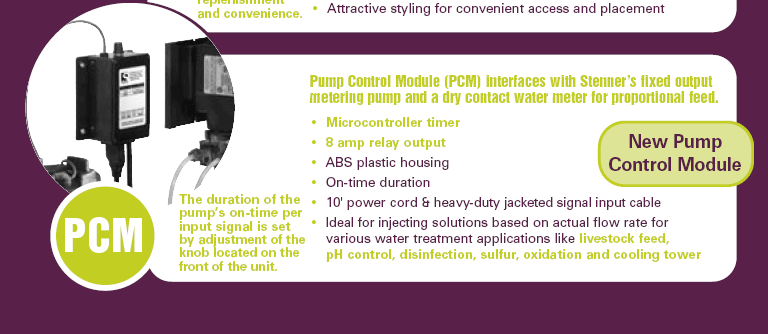 Please check back soon for New Products and updates....
Viewing files on this website requires Adobe® Reader®.
Click here to get your free version