Municipal Sewer Cleaning Blowers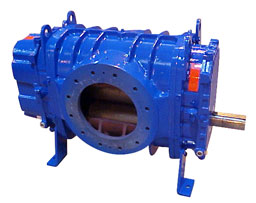 Covenant Distributors provides a complete range of heavy duty industrial and municipal positive displacement truck blowers designed for the toughest vacuum applications.
The Truckstar TS Series Blowers are the first blowers designed specifically for the rigorous duties of the Mobile Equipment Industry.
TS32HV - 3600 CFM - 18" Hg; TS56HV - 5000 CFM - 18" Hg.
Features and Benefits
18" Hg continuous duty

Tri-seal shaft sealing system

Robust road tested design

Washdown protection package

Radiant cooling ribbed gear case

Rugged bulls eye sight glasses


Drop in capability